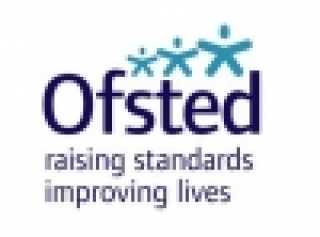 Learners, staff and supporters of Highgate's Harington Scheme were celebrating today with the publication of the Ofsted report from the full inspection carried out in May 2012.
To the delight of all involved with the Scheme, Ofsted awarded the highest possible grade for outcomes for learners, commenting that these are "outstanding" and that "A high proportion of learners progress to further education, training and sustained employment."
The inspectors also described the arrangements to meet the needs and interests of learners and the care guidance and support provided by the Scheme as "outstanding", commenting that the Scheme's  support team :
 "…very effectively enable learners to remain on the programme and to derive full advantage from it."
Ofsted praised the quality of teaching, saying
"Learners benefit from well-planned lessons that take good account of individual learners' needs. Topics are closely linked to learners' goals and help them develop the necessary skills to live independently and gain employment. Learners use work experience effectively to practise and hone these skills."
Other areas of the Scheme's work praised were its leadership and management, the work of its Directors, its partnerships, business planning and the way it involves learners in evaluating and developing its provision.
The Scheme was awarded an overall "good" grade and inspectors recognised potential to improve further.
Tony Baker and Carol Burgess, Co-Chairs of the Scheme, said
"The Scheme was founded over thirty years ago with the aim of providing opportunities for young people with learning difficulties who found it very hard to get into training or work. This report demonstrates what a small organisation can achieve with determination and strong support from its local community. "
Joanna Baxter, Scheme Manager, said
"This report is a real tribute to the hard work put in since our last inspection in 2006 by our staff, volunteers and learners and it makes us all very proud to be part of such a unique and successful organisation"
To download and read the report for yourself click here