Date:
Saturday, June 30, 2018 - 19:00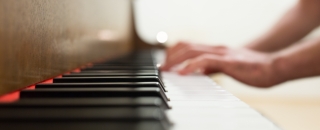 Tessa Uys and Ben Schoeman play Beethoven's Symphony No.9 in D Minor, "The Choral", for four hands.
Tickets £15 each, with all proceeds to the Harington Scheme.
Drinks by donation from 7pm, the concert begins at 7.30pm.
Location: St Michael's Church, South Grove, Highgate N6 6BJ.
Tickets available online here until Friday 29 June: https://tinyurl.com/HaringtonJun30 (a small booking fee will be applied)
Tickets are also available from the Harington Shop at 270 Archway Road or on the evening of the concert on the door.