Date:
Saturday, June 15, 2019 - 12:30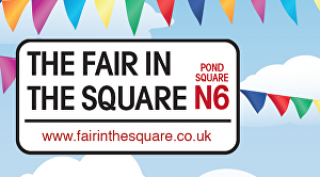 The Fair in the Square is an annual Highgate event, showcasing local businesses, organisations and societies to around 16,000 people who come together in Highgate's Pond Square, in the spirit of community. This is always a great day with live music, children's activities, stalls and entertainment for all.
The Harington will have a stall at the fair, selling a range of seasonal flowers, garden plants and freshly-picked fruit and vegetables.
For full details visit: http://www.fairinthesquare.co.uk/
Location: Pond Square, Highgate Village, N6 6BS
Date: Saturday 15 June