Date:
Sunday, March 12, 2017 - 19:00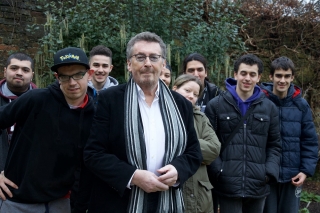 A colourful biography of the writer Charles Dickens
by actor Robert Powell.
Followed by Qs & As on the acting world and his own career.
7pm on Sunday 12th March 2017
At Upstairs at the Gatehouse, Highgate, London, N6 4BD
£20 (to include wine and nibbles)
Money raised will go toward The Herbie Hut, a small extra classroom at the Harington Scheme.
Tickets available from Rosalind Laurie (rosalindlaurie@talktalk.net) or from the Box Office at Upstairs at the Gatehouse Theatre (020 8340 3488).