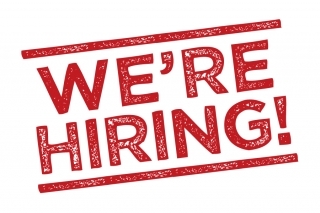 The following Learning Support Assistant posts are currently available:
Posts x 4 days per week 0.72 contract term time only (pro-rata of the FTE salary)
Post x 5 days per week 0.89 contract term time only (pro-rata of the FTE salary)
Salary: Scale 1 £21,148 and Scale 2 £21, 990 pro rata dependent on experience (based on 37.5 hours all year round). These posts will be fixed term appointments until August 2021.
Learning Support Assistant - The Role:
The post holder will be required to provide support for student's learning, including supporting delivery of relevant academic and vocational learning activities, within the context of students with SEND. This will include support for accessing learning and for using resources to support learning, support for assessment, and support for the production of relevant resources and management of displays.
The post holder will be required to support the pastoral and safeguarding of students, through supervision routines, including recording and reporting of relevant information.
Learning Support Assistant - Key Responsibilities:
Support for Learning
- Provision of support for students within learning, including support for learning on a 1:1 or small group basis. This support will include enabling students to access learning resources, engage in activities and for differentiation of learning
- Support for students in preparing for vocational learning activities, including outdoor learning activities within a horticultural context
- Support for students in engagement in learning
- Support for assessment of student outcomes
- Wider pastoral support for students within a learning context
General Supervision
- Providing general and specific supervision for students in line with their assessed needs, which may include 1:1 support for a student
- Ensuring the safeguarding supervision needs of students are met
- Maximising opportunities to support students personal and social development, including communication skills, during unstructured supervision
- General awareness of well-being and safeguarding needs of students, ensuring any concerns are promptly reported and recorded in line with their expectations
- Following routines and expectations and supporting students in doing the same.
Wider support for learning
- Providing support, as required for the development of resources to support student learning
- Providing support for assessment and recording of student outcomes in line with their learning aims
- Providing support for development of visual aids, including displays to support and reinforce student learning and expectations
- Providing support for students on external activities, including work-experience, where this is required
General Administrative Duties
- Recording and reporting well-being concerns in line with Harington expectations
- Preparation of health and safety equipment, as required
- Recording student attendance or behaviour, or medical needs
- Support for preparation and photocopying of resources
- Carrying out any other tasks that may be required commensurate with the grade.
The post holder is required to familiarise themselves with all policies and procedures and to comply with them at all times.
This post involves working closely with young people and vulnerable adults therefore appointment will be subject to an Enhanced DBS Disclosure with Barred List checks.
Closing Date: Wednesday 30th November 2020.
For further information download the job description and to apply send in a CV and covering letter detailing your relevant skills and experience to jobs@harington.org.uk with Learning Support Assistant as the email subject.
Once we receive your CV it will be assessed by our recruitment team and selected candidates will be invited to complete a fuller application.