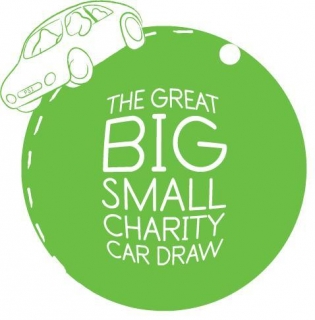 The Harington Scheme is taking part in the Great Big Small Charity Car Draw.  If you would like to support us and have a chance to win a Kia Picanto, tickets are £2 each and can be purchased by clicking here. We also have a number of paper tickets, so if you would be interested in helping us raise some much needed funds by selling tickets yourself then please get in touch and we can send you a book of tickets. The draw will take place on 19 February 2013.
The FSI first launched the car draw in 2009 to provide all small charities with an opportunity to raise vital funds to support their work. The car draw is a national raffle run by the FSI.
The FSI purchases a car as the main prize and provides all of the materials needed for small charities and local community groups to take part and maximise the fundraising opportunity.
For every £2 ticket sold the Scheme will receive 92% of the funds. The remaining 8% covers administrative and technology costs associated with the draw as well as contributing towards the cost of the car.
Since the beginning the Small Charity Car Draw has supported 817 small charities to raise £219,734.
Licensed by the Gambling Commission www.gamblingcommission.gov.uk
Licence numbers: 019816-R-302937-001 (remote) and 019816-N-302938-001 (non-remote)
Promoter: Pauline Broomhead, The FSI, Level 2, Ingestre Court, Ingestre Place, London, W1F 0JL